Welcome to Thoroughbred Week. Ah, what a moment.
The launch of this website holds special meaning to me. To participate in an initiative that can help bring about greater awareness and a better understanding of the Thoroughbred industry, which is dear to my heart for a multitude of reasons, with a team of people who feel the same way, is most definitely a passion project.
For those new to the Thoroughbred business, whether as a participant or enthusiast, you will discover that the memory of setting eyes on a Thoroughbred racehorse in full stride for the first time will linger. Witnessing the determination in its eyes, you will watch in awe of the purposeful stride, straight and true. Speed and stamina, the horse's principal attributes, are a powerful enough impetus to ignite a lifelong passion. Just ask any horseman or horsewoman. Or better yet, check out the videos and articles on this website.
I was introduced to horse racing by my father and uncle while growing up in Southern California. Highly-anticipated visits to Hollywood Park with those two men were the highlight of many a weekend. Sadly, those men aren't around any longer, and the Track of Lakes and Flowers, unfortunately, is also gone. The memories, however, endure as does the passion I possess for Thoroughbred racing and breeding and the respect I have for the people behind the scenes that drive the Sport of Kings.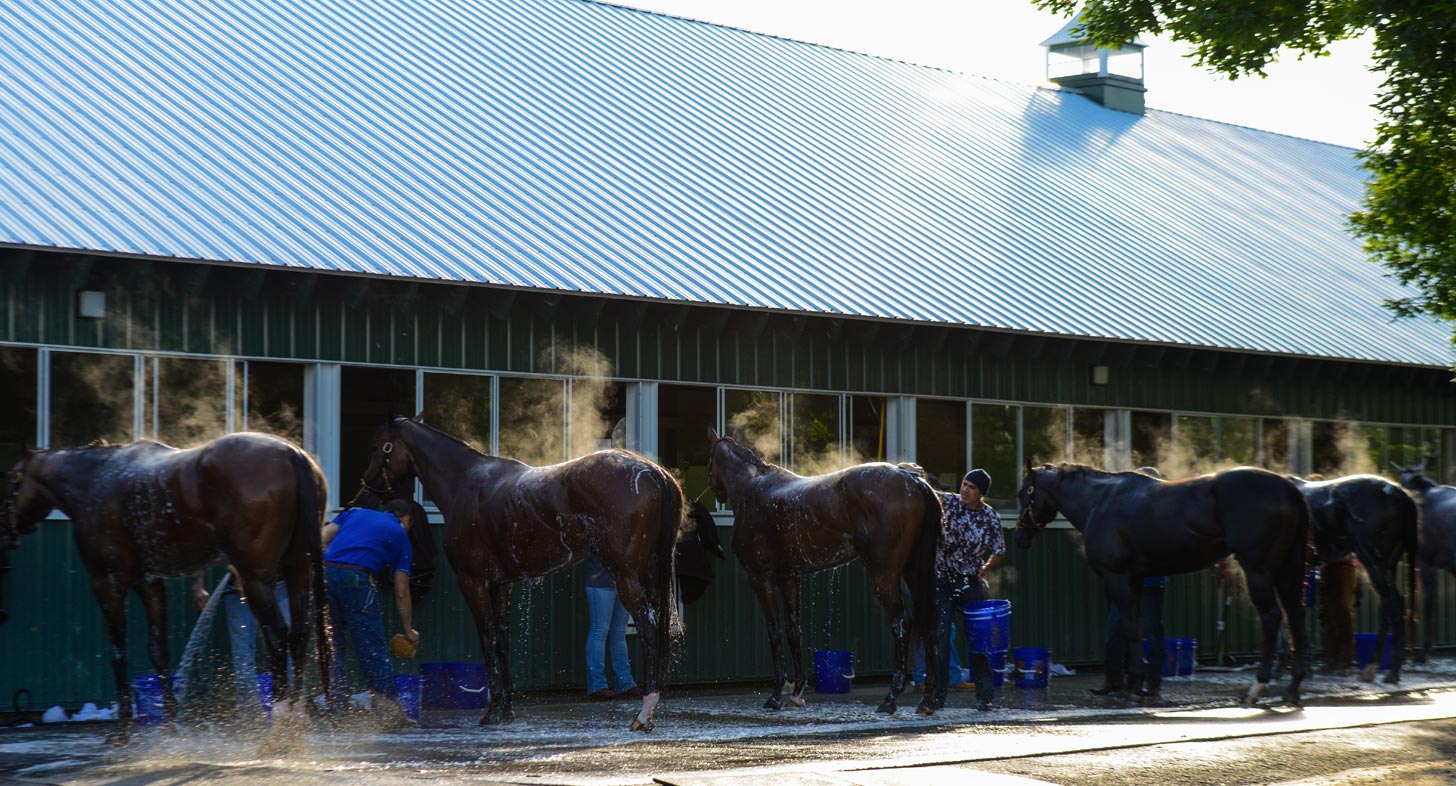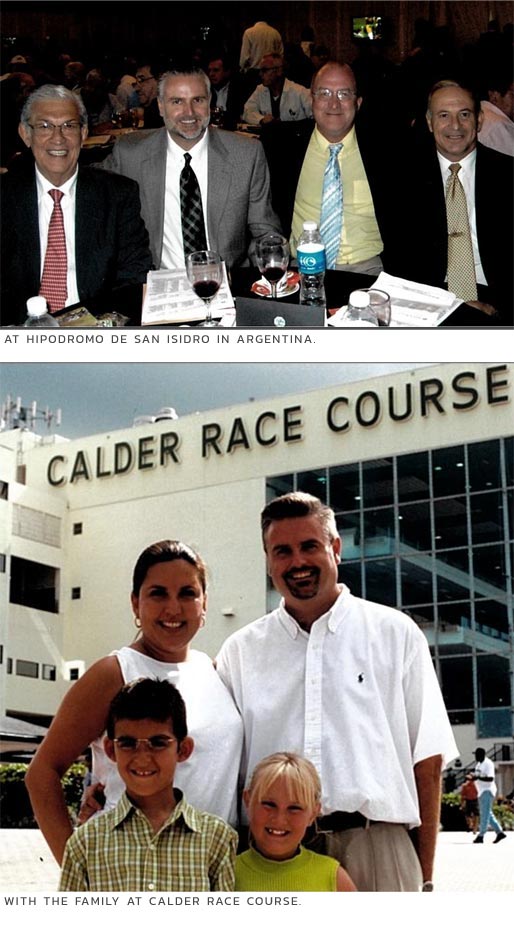 I have made my living chronicling the industry, from telling the stories of breeders, owners, and trainers, to covering stakes races and auctions for California Thoroughbred, The Florida Horse, and BloodHorse. I have traveled the country, writing about Triple Crown events, Breeders' Cup races, and Hall of Fame inductions. I even served as an industry ambassador on a trade mission with the Florida Department of Agriculture to Buenos Aires, Argentina, in 2009, during a 12-year stint with Florida Horse magazine and the Florida Thoroughbred Breeders' and Owners' Association in Ocala, Fla.
That memorable trip, in which my wife, Nancy, served as an interpreter for the entire 10-day sojourn, was filled with visits to stallion farms and racetracks. On our final day in South America, we were guests of The Jockey Club of Argentina at Hipodromo de San Isidro near Buenos Aires where we watched Interaction streak to victory in that year's renewal of the prestigious Gran Premio Carlos Pellegrini.
Florida was also where I first met Jon and Christine Siegel. Jon and I worked together at The Florida Horse, and it didn't take long for us to discover that we both shared a connection of sorts to a Kentucky Derby winner. The first Derby I covered as a writer was in 1998, the year Real Quiet blew by his California-bred stablemate Indian Charlie and held at bay a late charge from Victory Gallop to win the Derby. I will never forget the entire experience, from being on the backstretch all week to the anticipation of race day. As it turns out, Jon had worked with Real Quiet when he was a yearling in Florida. It's just one of many examples of how horses can connect us in ways we never imagined.
While today I work on the marketing side of the industry alongside Jon and Christine and tell the stories of triumph through advertising, my professional career in the Thoroughbred business began on the editorial side. In 1990, while working as an assistant editor at a newspaper in Los Angeles, I interviewed for a position at California Thoroughbred. The morning of the job interview, I visited Clocker's Corner at Santa Anita, which is located directly across the street from the offices of the California Thoroughbred Breeders Association, the publishers of the magazine.
The timing couldn't have been more fortuitous. I was able to catch Ruhlmann on the track ahead of that year's Santa Anita Handicap. Seeing the dark bay son of Mr. Leader glide through the stretch during his morning exercise, I almost couldn't believe that I was on the cusp of landing a job in the industry that I had admired and yearned to be a part of since childhood. I couldn't fathom that if I worked in the business, there would likely be more opportunities for mornings like this, probably many more.
Ruhlmann was a frontrunner, a horse that went to the lead at the start and dared you to catch him. Employing his "catch-me-if-you-can" running style, Ruhlmann promptly went out and upset his rivals in that year's Big 'Cap, defeating Criminal Type and Flying Continental under Hall of Fame jockey Gary Stevens for Hall of Fame trainer Charles Whittingham.
There have been many more magical mornings for me at the racetrack in the 29 years since then, as well as glorious afternoons watching and writing about some of the best racehorses of my lifetime make history. And business trips for me almost always included my family. From covering the Florida Derby at Gulfstream Park, the Summit of Speed at Calder, the famed Florida-bred Needles' induction into Racing's Hall of Fame in Saratoga, N.Y., my wife and kids were right there with me sharing in the experience.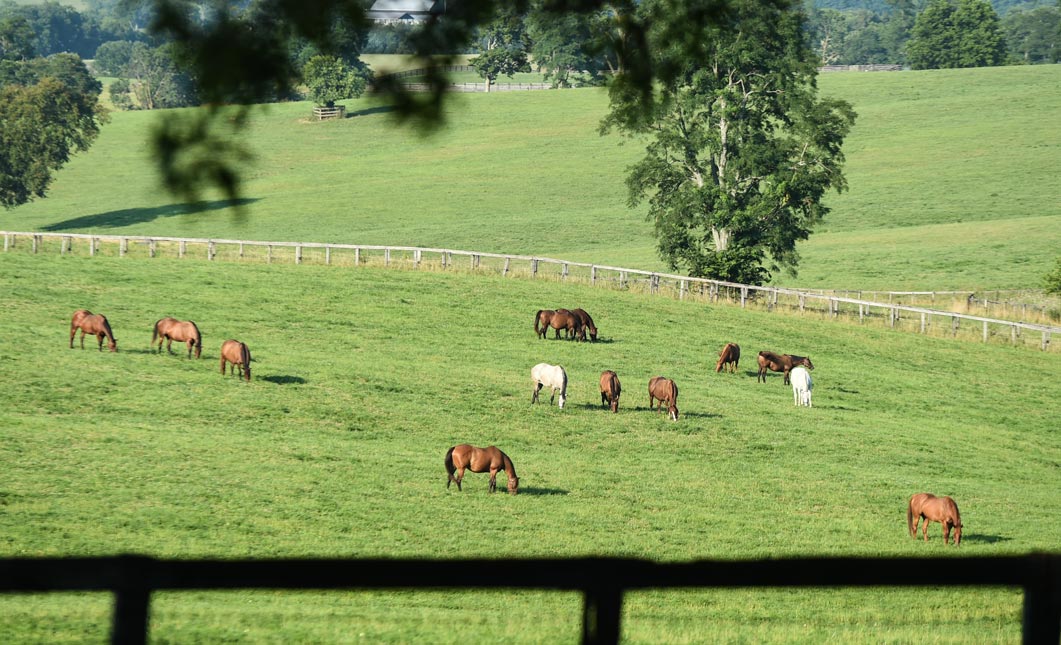 For those that already dedicate their lives to the game, I know you will never forget the first time you raised your hand or nodded your head in the direction of a bid spotter inside a sale pavilion to secure in your name the strapping athlete being paraded around the ring. The hopes and dreams heaped on its broad shoulders too expansive to explain to anyone who hasn't stood in the shadow of a Thoroughbred.
You remember the first winner you saddled. Even after all these years, you recall what the weather was like on that delightful, cloudless afternoon and your strokes of genius that led to that exhilarating initial score. You remember the exact number of winner's circle photos you ordered from the track photographer. It's a safe bet it was twice as many as you needed. But who can blame you for getting caught up in the moment? Ah, what a moment.
As you see, the horses, their competitive spirit, and their accomplishments become a part of the fabric in the lives of so many of us. Horses have been a constant in my life since childhood. They represent a connection to my past and the men who helped shape much of who I am today. So, whatever the memory, whatever the reason, Thoroughbred Week is for you. It is for everyone involved in horse racing and for anyone yearning to learn more about our magnificent industry.
The heart of what we do is storytelling, and we want to highlight your story. Join the conversation: If you have a story idea, please e-mail us at [email protected].
Welcome to Thoroughbred Week. Ah, what a moment.