For the connections of the Kentucky Derby winner, the Monday morning after the Derby is slammed with media requests, phone calls, and text messages from friends and family, and even from friends and family they didn't know they had. So, when Thoroughbred Week reached out to Guinness McFadden, co-owner along with his Aunt, Maury Shields, the widow of his late Uncle Joseph V. 'Jerry' Shields, and LNJ Foxwoods of Derby winner Country House, we knew we had little hope of getting through to him. However, with the help of Jason Litt, a longtime friend of McFadden's, we were able to finally reach him and arrange an interview at his farm in Versailles, Kentucky.
McFadden and his team graciously allowed us to roam Blackwood Stables from sunrise until training was almost done for the day one recent post-Derby morning. We learned a lot about McFadden, the operation, and the team he has assembled around him.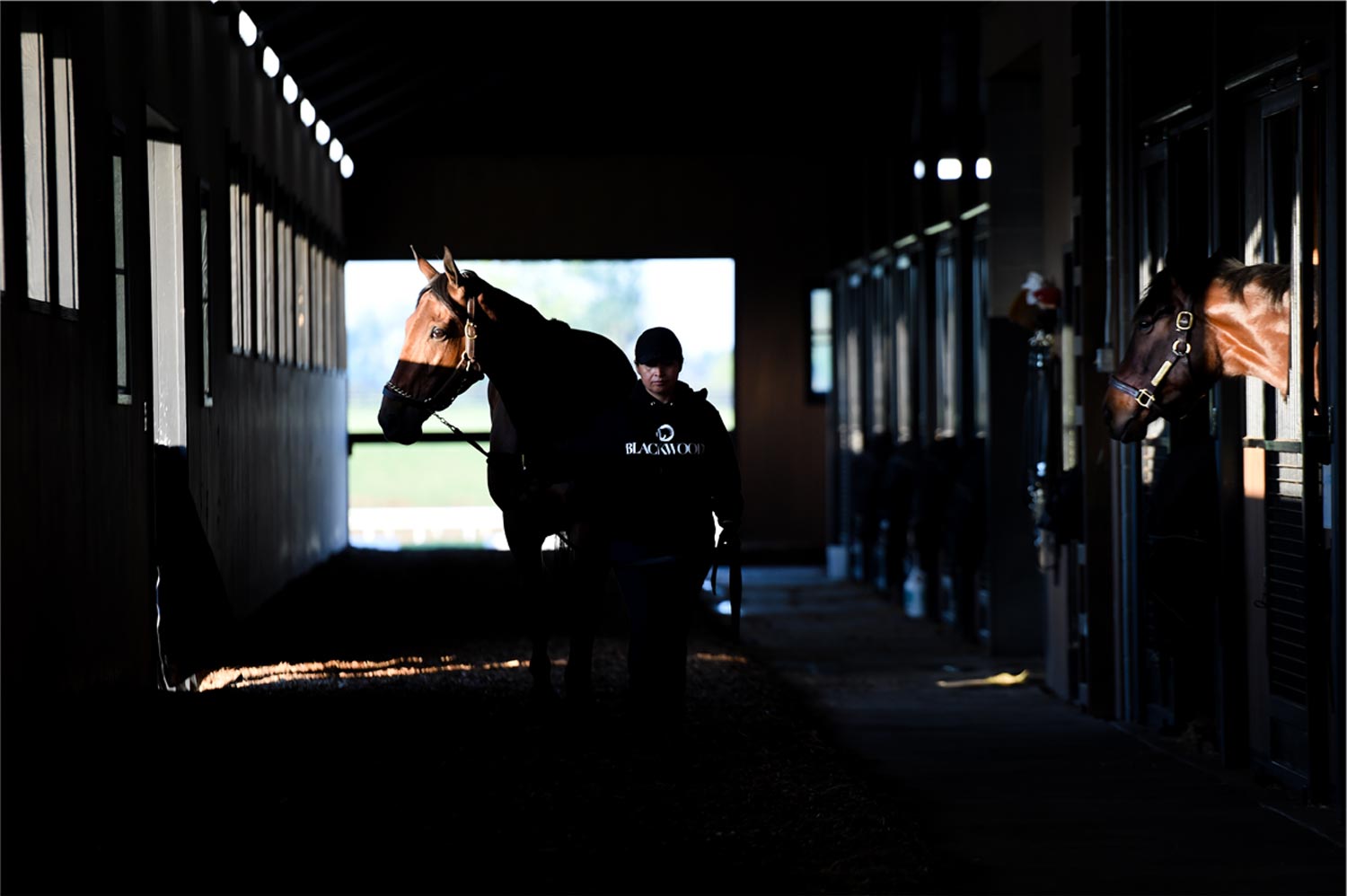 Raised on a farm in Northern California, Guinness often vacationed with his Uncle Joseph, a longtime Thoroughbred breeder and owner, and his Aunt Maury. Joseph, who bred Country House, contributed mightily to the Thoroughbred industry before his passing in October of 2018 at the age of 80, but it might just be who he brought into the business that will have the biggest impact.
"I wouldn't be in the business without my Uncle, he was the driving force behind all of it" –Guinness McFadden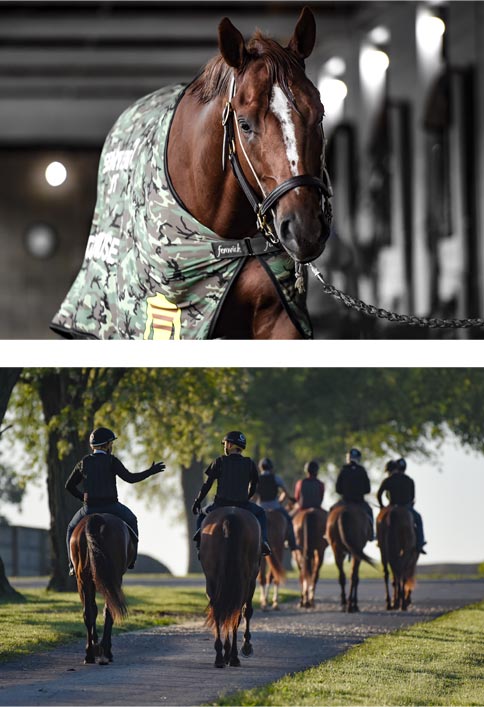 As you can imagine, emotions are high for everyone connected to Blackwood Stables right now. There is a buzz in the air, and several times during the morning we witnessed people sharing images from the First Saturday in May on their phones. There was laughter and smiles all around as conversations never strayed from the unforgettable recollections of Derby day, remembering everything from the winner's circle pandemonium to the shots of Patron they took with military vets right before the walk over. (Country House was sponsored by aviation company Sentient Jets to bring awareness to Homes for Our Troops, a Veteran nonprofit that builds and donates specially adapted custom homes for injured Veterans).
For everyone connected to Country House, the memories are sure to resonate for a lifetime. While joy and happiness were the themes of our morning at Blackwood Stables, McFadden's heartfelt answer to one of the questions during our interview tells you all that you need to know about just how special and bittersweet Saturday's historic victory was to McFadden. That question was: "What would this victory have meant to your Uncle?"