I've always been a person who bites off more than I can chew. When it comes to creating racing stories with my images, it's no different. This week is a prime example of that.
I was offered an opportunity to photograph one of Hong Kong's biggest race days. The only problem was, it's run the Sunday before the Kentucky Derby, which presents an almost impossible travel schedule to make it to Louisville, Ky., for Derby Week. We already know what I decided to do—start chewing.
The flight from Los Angeles to Hong Kong was 15 hours. That meant I had to leave late on Monday night to arrive in Hong Kong early Wednesday morning. We had to arrive in Hong Kong Wednesday to photograph the spectacle of Happy Valley Racecourse. It's an unbelievable experience as everyone in the local area—from local handicappers to pitcher-wielding expats—flocks to the track for the race meeting.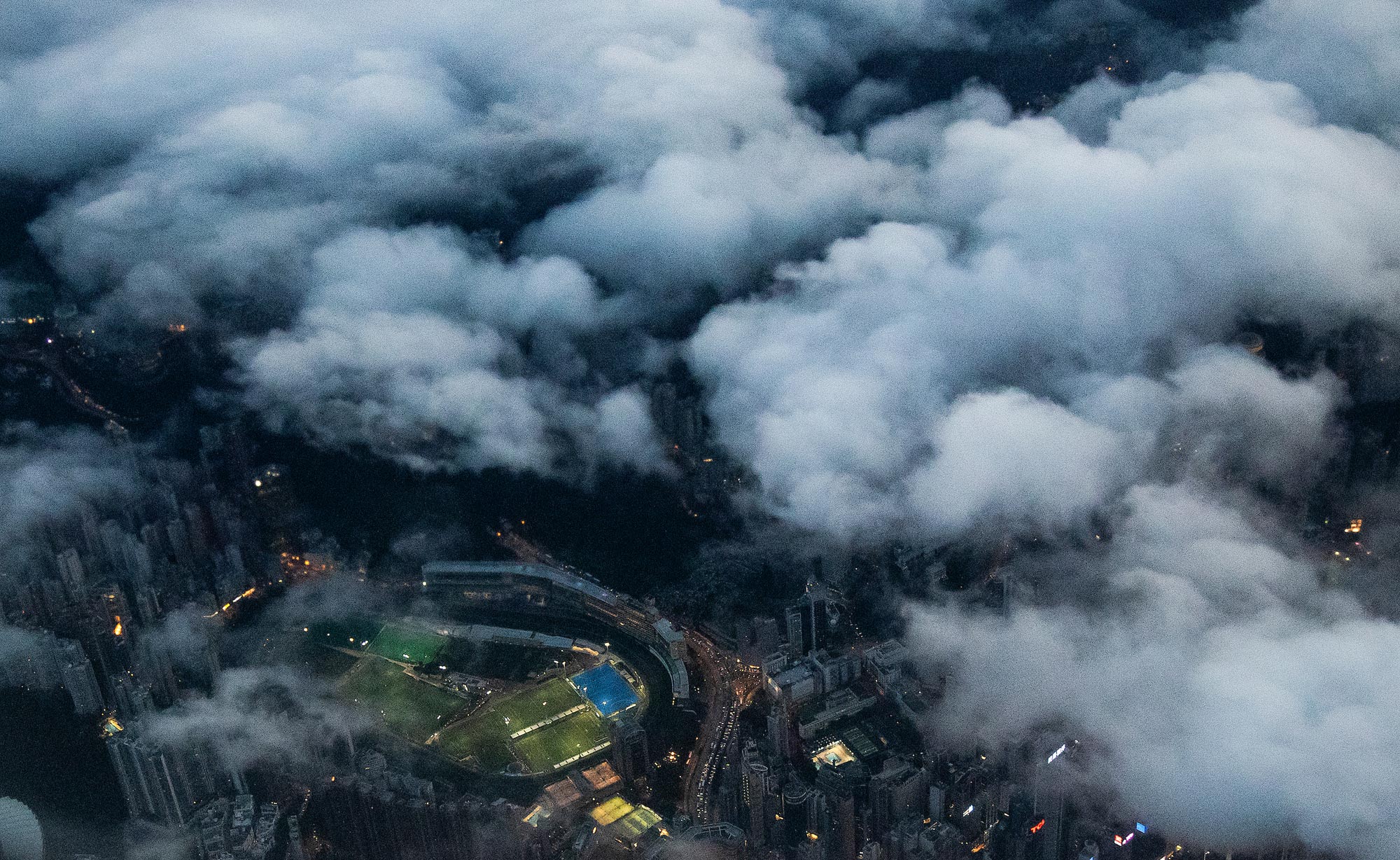 As a photographer, you must be careful to not get caught in the flow of familiarity. When a champion is on the track, the mundane often becomes incredible.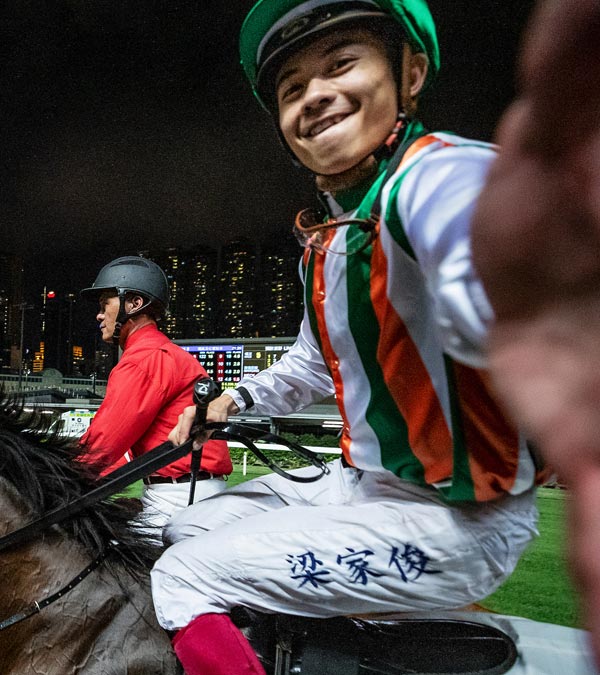 One brilliant aspect of Happy Valley is that the fans are positioned right against the track, creating a unique and intimate environment for race-goers. After each race, the winning horse and rider jog up the fence and all the fans reach out and try to touch the jockey as he reaches into the crowd, giving high-fives. This is the shot that I always strive to get. I gravitate towards it because, at the core, I am a massive fan of the sport of horse racing. As a kid, I would have been among the crowd, trying to touch my favorite rider's hand as he went by. As Jockey Derek Leung came down the line interacting with fans, my shutter clicked away, trying to catch that perfect frame. Then I felt a bump on the lens and heard a click. It's was Derek's hand and his wedding ring tapping against the side of my lens. There it was, the moment captured in the perfect frame.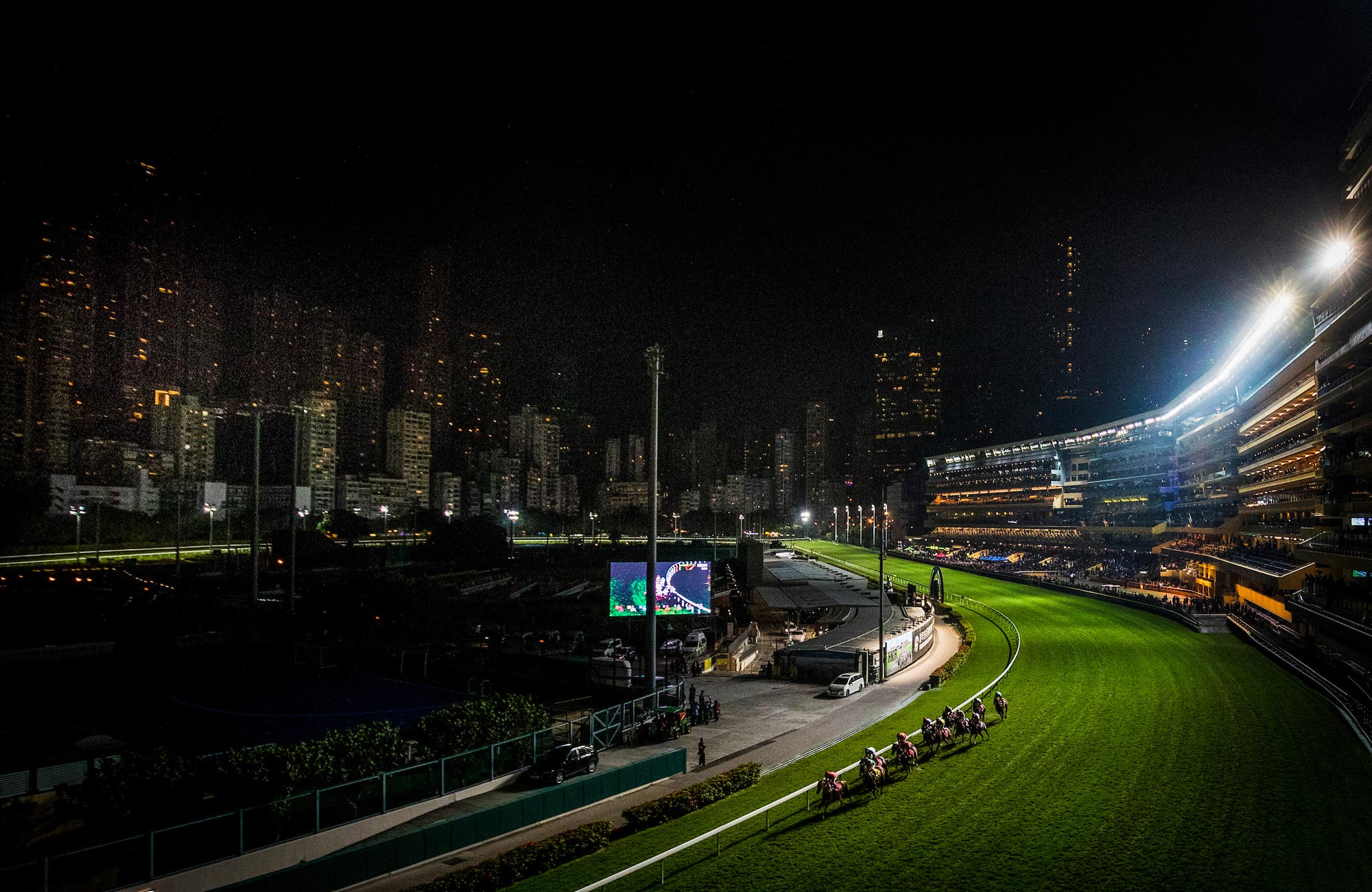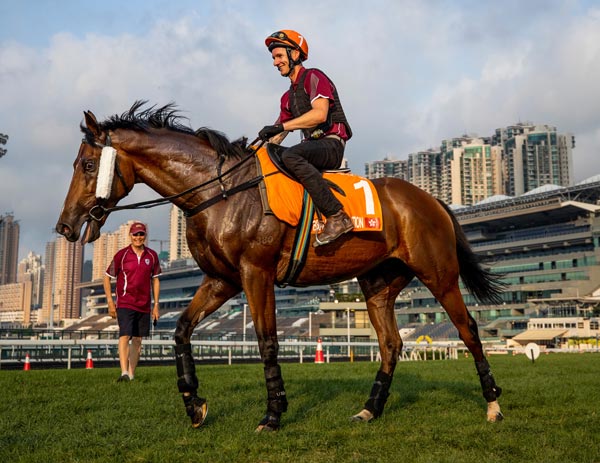 We left the track around 11:30 p.m.  Still buzzing from what I know I had captured on the camera, I rushed to my room to send out my favorite frames from that evening, eventually falling asleep at about 1:30 a.m.
My next assignment started with a 5 a.m. call time for track work at Sha Tin to document the last breeze of Hong Kong Champion Beauty Generation. Track work and breezes can be considered standard stock. As a photographer, you must be careful to not get caught in the flow of familiarity. When a Champion is on the track, the mundane often becomes incredible.
I have been fortunate enough to have been around a lot of great champions—Justify, Zenyatta, Beholder, and American Pharoah—to name a few. Like the others, Beauty Generation calmly circled, chest puffed out full of confidence, eyeing every single person in the media as if to let all of us know that it was his track and we were simply guests there. A king holding court over his kingdom. I watched this horse in awe. It showed me that champion racehorses carry that special gene no matter where they are from.
Fast Forward to race day, and as expected Beauty Generation went to the front and never looked back in the FWD Champions Mile, giving him a record eight wins on the season. I laughed with jockey Zac Purton after the race that I could have ridden him, with camera gear strapped to my back.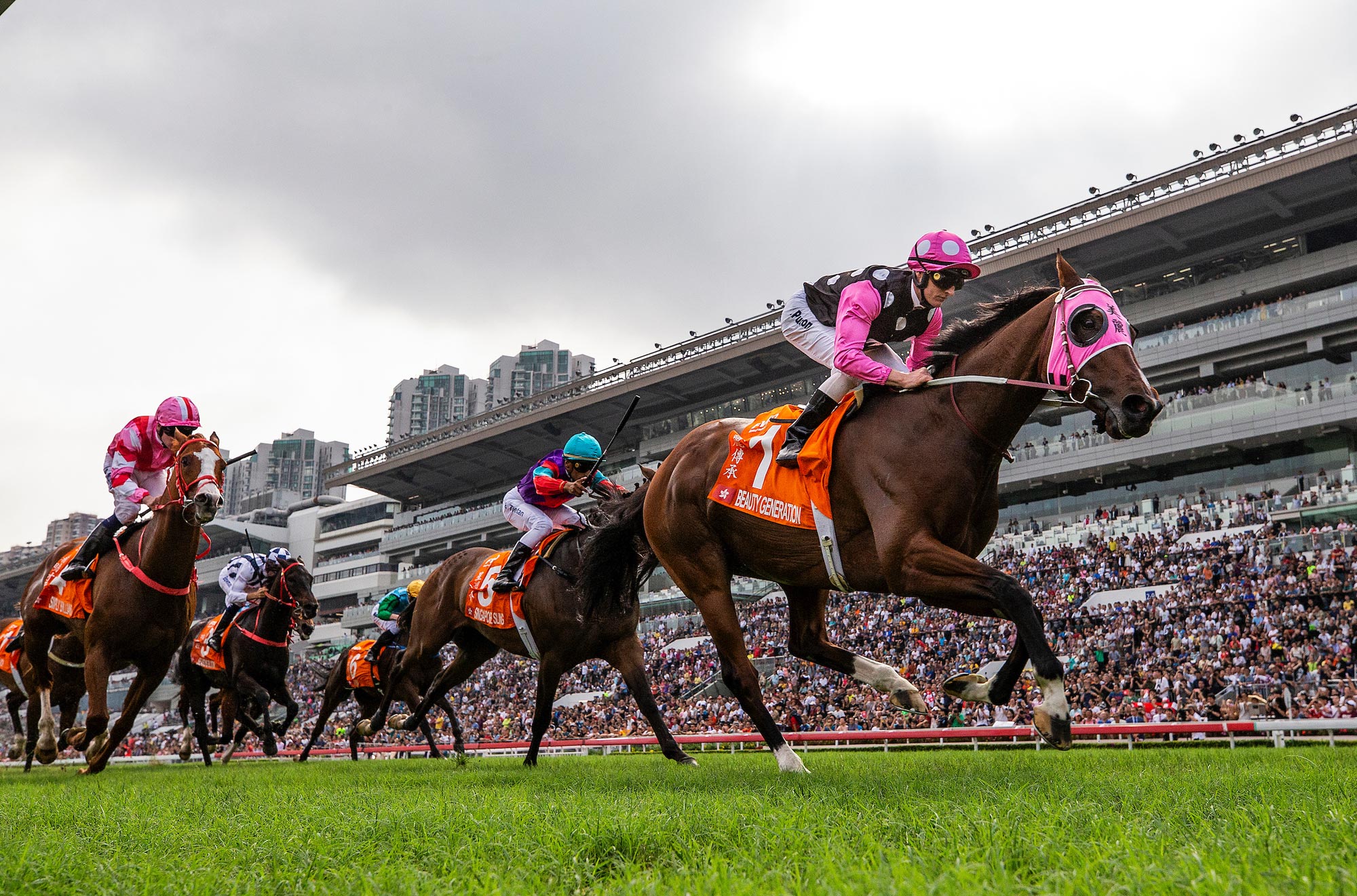 The next race was the FWD QEII Cup and it was a wide-open event as the field turned for home. Local horse and fan favorite, Pakistan Star hit the lead with 200m to go and the crowd erupted with a roar that immediately took me back to the sound I heard when Justify won the Belmont Stakes, securing his Triple Crown. The roar shifted from the locals to the many Japanese fans when Win Bright, their hero, stormed up and took the lead as they approached the finish line. Jockey Masami Matsuoka gave a massive salute to the crowd. It was a photographer's dream.
Watching Win Bright, a grandson of Kentucky Derby winner Sunday Silence, win the FWD QEII Cup brought me full circle. Sunday Silence was instrumental in developing my love of the sport of racing. He's the reason I first picked up a camera. While I never got to photograph him on the racetrack, I photographed his daughter Dance in the Mood when she ran in the inaugural American Oaks at Hollywood Park.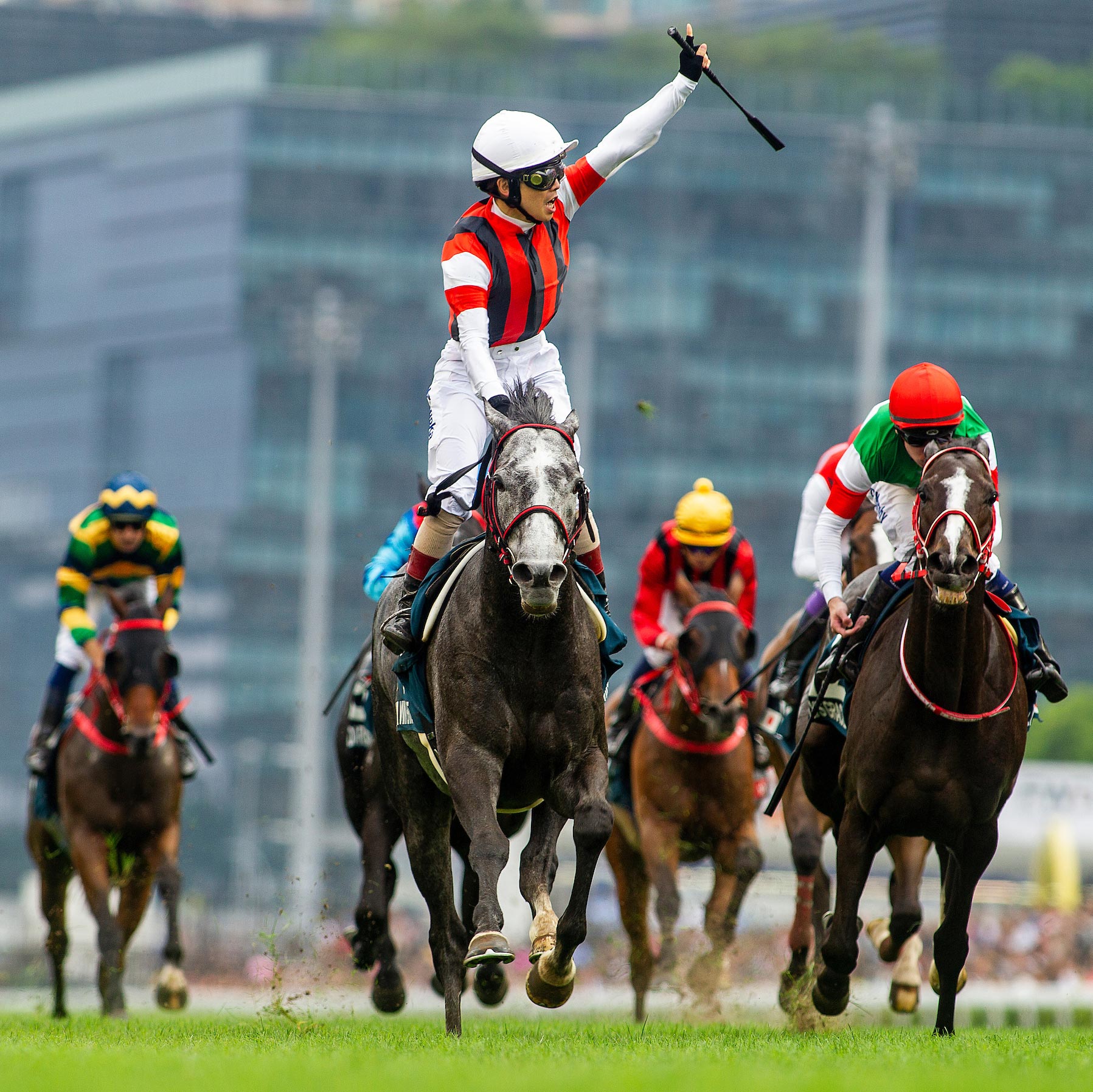 Sunday Silence was instrumental in developing my love of the sport of racing. He is the reason I first picked up a camera.
With race day at Sha Tin behind me, the Itinerary required a 13-hour flight to LAX. I headed home for three hours, changed clothes, grabbed rain gear, and swapped out camera gear. I had dinner with my wife, took the dog for a walk, and then returned to the airport for a Monday night red-eye flight into Louisville. From there, I headed straight to Churchill Downs to catch the 7:30 a.m. time slot for Derby and Oaks horses to train on the track.
My jaw might get tired from taking too big of a bite at times, but the high I get from leaving a shoot, hitting amazing remote frames, and witnessing history is the reason I do this. I am always so excited to edit the images and get them out for clients and the enthusiastic public to see. I wouldn't have it any other way.