"When I drive down the lane each morning, it's almost like stepping back in time," said Ocala Stud's David O'Farrell. "We try to be well-kept, of course, and operate in a fashionable manner, but we don't focus on raising flowers here. We're into horse farming."
It is evident on the drive into the property that Ocala Stud leans to traditional sensibilities and harkens to a bygone era. Marking the entrance to the farm is a steel Ocala Stud sign, which is something of a landmark in the area, and a much newer stone wall. The office, situated at the end of a live-oak lined driveway and painted in Ocala Stud's white and green colors, is flanked by a bell from the U.S.S. Kentucky battleship that pioneering horseman Joe O'Farrell brought with him from Maryland in 1956. For years the bell rang out each time a Florida-bred won a stakes race. As that became more commonplace, the practice changed and now the bell ringing is reserved for when an Ocala Stud-bred wins a Classic race or a Breeders' Cup.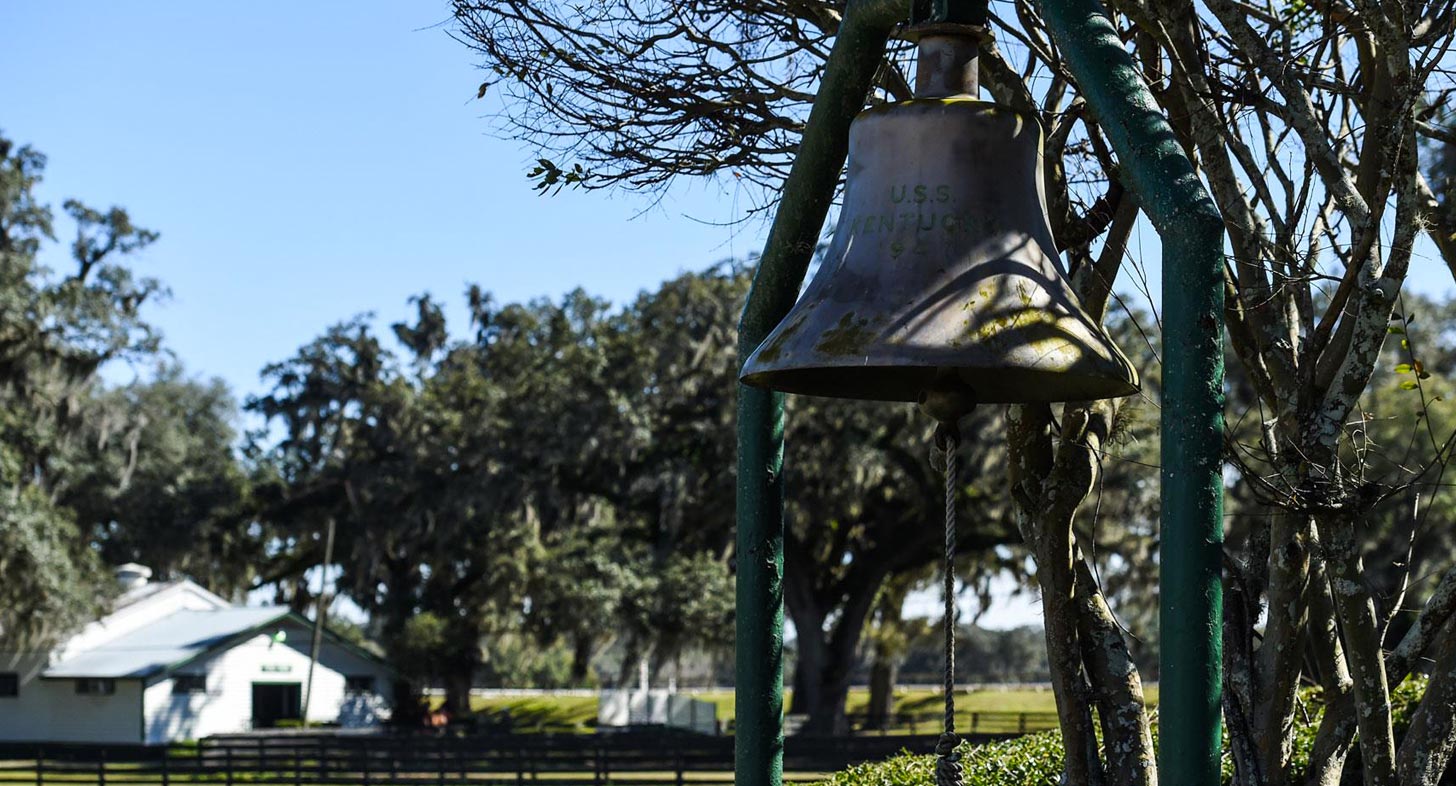 The office, like the O'Farrells, is modest but full of character. Countless winner's circle pictures from various decades adorn the wood-plank walls, each highlighting an Ocala Stud success story. And there are many.
Historic Ocala Stud has been a fixture in Central Florida's equine landscape for more than half a century. Despite development in recent years that has seen shopping malls and subdivisions encroaching on the region's once vast green space, Ocala Stud stands tall and steadfast, representative of a time when Thoroughbred farms dominated the region instead of dotting the terrain.
Joe moved from Maryland to Ocala, Fla., in 1956 at the age of 49, and along with partners, purchased and managed the farm that became Ocala Stud. As part owner and manager of the 800-acre farm, Joe led the charge in promoting Florida's burgeoning Thoroughbred industry. In 1958, he created the 2-year-old sales, which are now an industry standard, and under his leadership, Ocala Stud was the first non-Kentucky farm to land on the national lists of leading breeders and owners.
Joe's son, J. Michael O'Farrell, took over management of the farm in 1971 when the family bought out the remaining partners, and Ocala Stud has been in the hands of the O'Farrell family ever since. Today, brothers David and Joseph III, sons of Michael and Judy O'Farrell, work alongside their father, representing the third generation of the O'Farrell family at Ocala Stud. It's a responsibility that David, the farm manager, and Joseph, the farm's financial manager, don't take lightly. Because of that, Ocala Stud's well-earned reputation for integrity still endures today.
While David and Joseph never worked alongside their grandfather, the respect they possess for both their father and grandfather is apparent.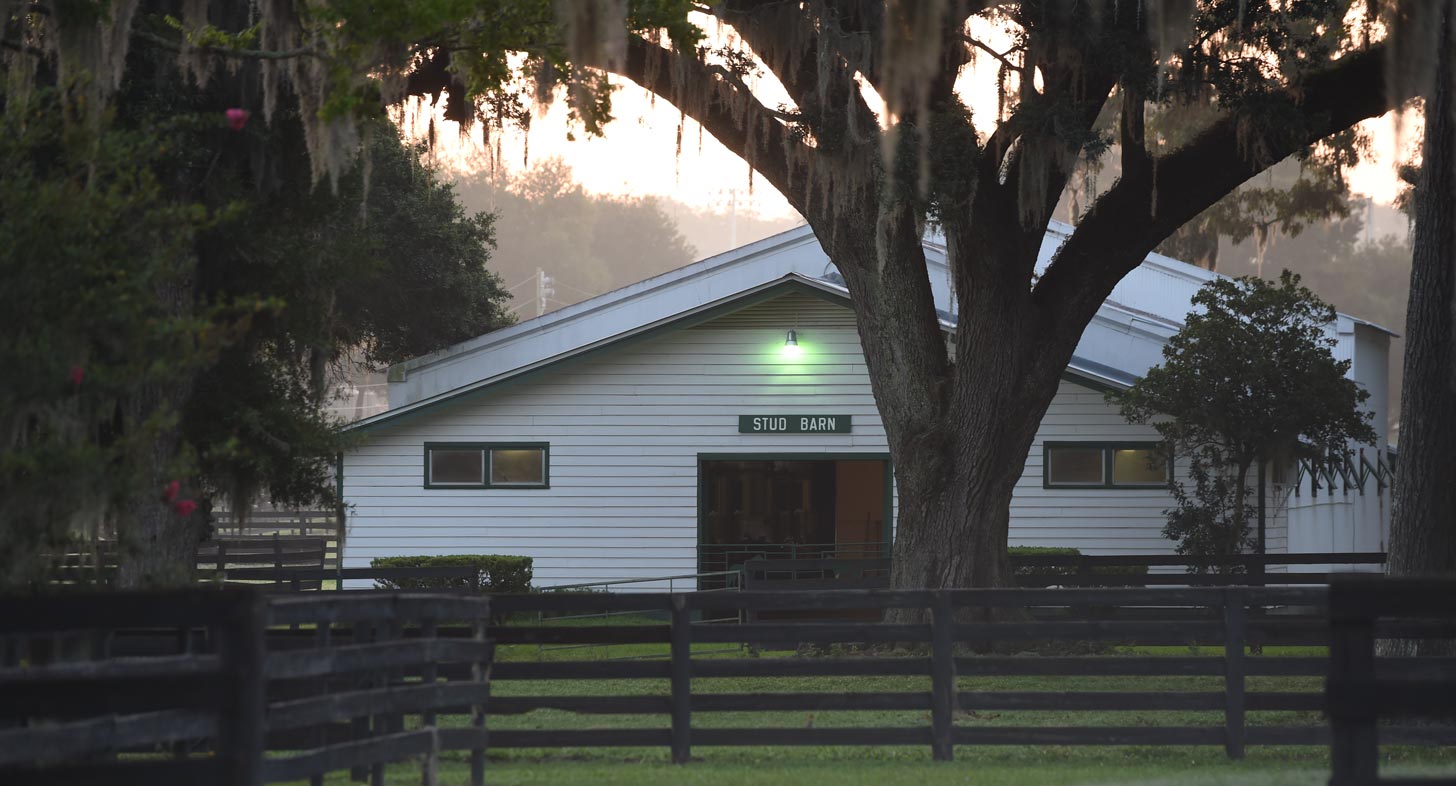 "Things haven't changed much from the early days. We're breeders first and foremost." – David O'Farrell
"We have big shoes to fill being the third generation running the farm," said David. "My grandfather got all of this going, and I've learned everything I know from my dad. He's been an unbelievable mentor. He has a great feel for the business, as my grandfather did. It's been an amazing education working for my dad and learning from him."
Joseph added, "My dad has been a huge influence on my career. I've learned a lot just watching his leadership at the farm and at Ocala Breeders' Sales Co. His dedication, work ethic, and faith are inspiring to me. My grandfather passed away when I was young, so I don't have many memories of him, although I hear many stories about him to this day."
Through the years, Ocala Stud has been home to some of the industry's leading stallions, having stood influential Rough 'n Tumble, sire of the legendary Dr. Fager, in the 1960s, as well as the likes of Explodent, Montbrook, Notebook, Saint Ballado, Trippi, High Cotton, and Kantharos.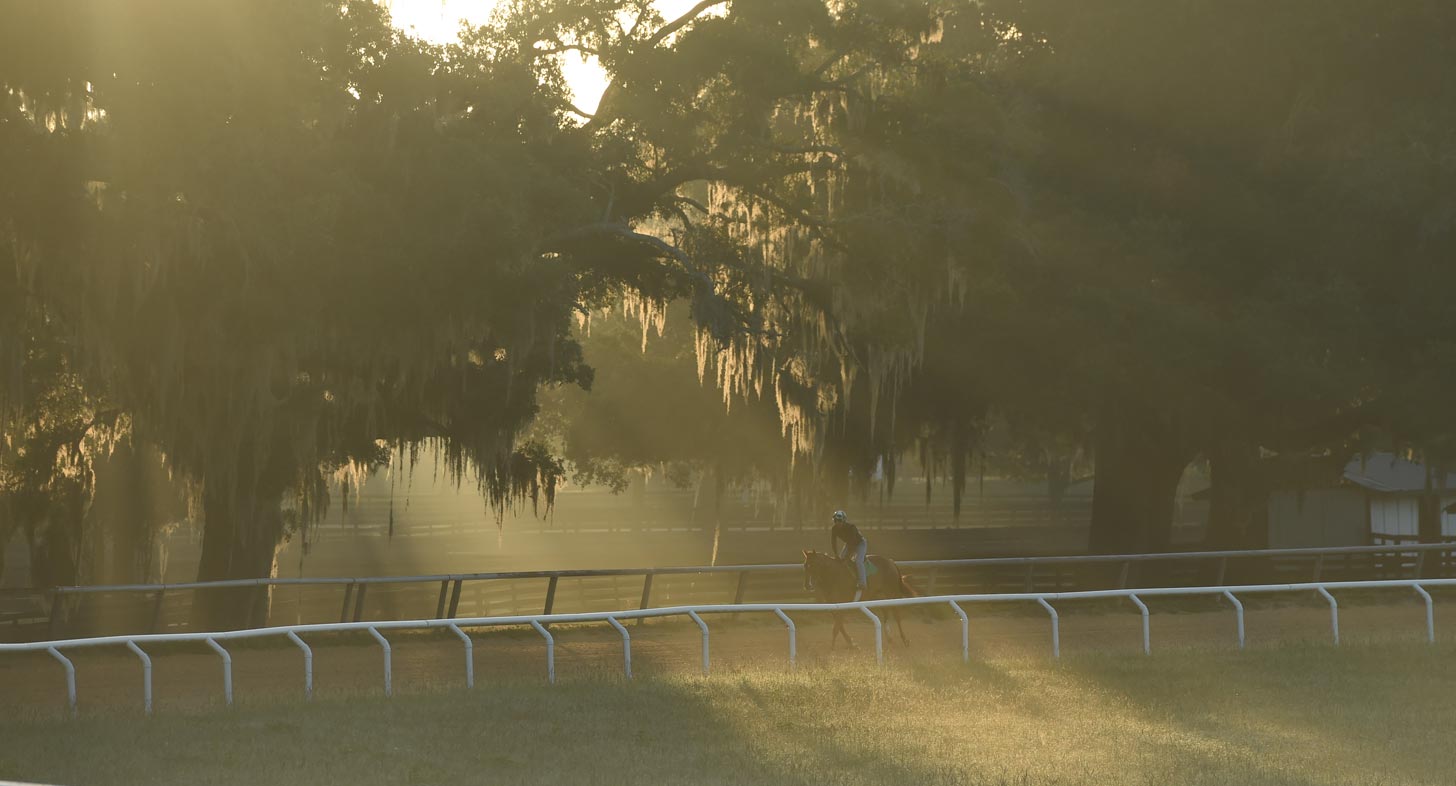 "Things haven't changed much from the early days. We're breeders first and foremost," David said. "We operate with the same philosophy we have always had. My grandfather had a knack for knowing what will work and my dad has that same knack."
Today, the farm continues to thrive on the stallion front and is home to 14 stallions, led by Uncaptured, Girvin, The Big Beast, Awesome Slew, Jess's Dream, Greenpointcrusader, Noble Bird, and Adios Charlie.
"The success we've had over the years gives us confidence, knowing that what we do and what we believe in works," David said. "We don't bring in stallions for the market. We like to focus on bringing in stallions that we can breed to so we can sell racehorses."
Since the farm's initial 2-year-old crop went to market in 1958, Ocala Stud has continued the tradition of selling its entire juvenile crop each year.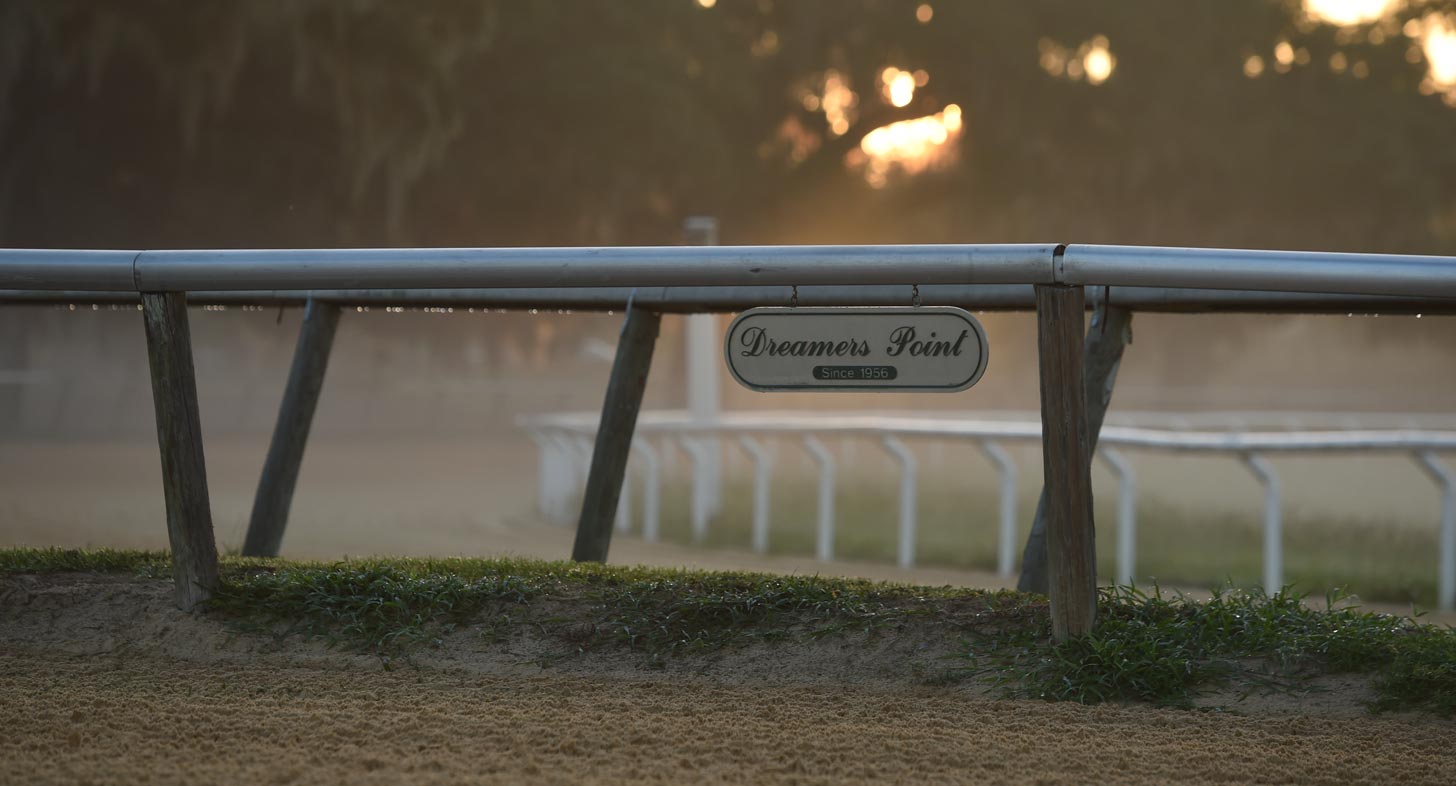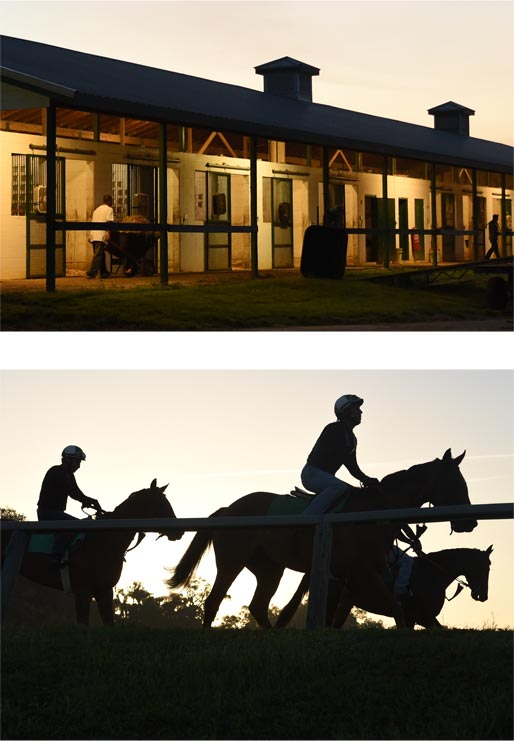 "Working with family on the farm has its benefits, but most of all, family provides the ultimate support." – Joseph O'Farrell
"I learned early on that it's not always about getting the most money for every horse. It's about building relationships and trust. We compete against some of the best horsemen in America that are going to the yearling sales and hand-selecting yearlings by the most prominent stallions in the industry. And year after year we show up to the 2-year-old sales with homebreds by our own stallions and compete with them."
For both brothers, their respective career paths crystalized while attending Erskine College in South Carolina.
"I like being outdoors and being out on the farm. I love working with horses," David said. "I am a farm boy. I went away to college to realize what I really wanted was to come back. Our dad never pushed us into the business in any way. In some ways, I think he was hoping we would find something outside the Thoroughbred industry because the business had been so tough on him. It is a commitment and a lifestyle. He didn't push us into it. We came back to it on our own.
"Within two weeks after graduating college with a business degree, I was back at the farm making minimum wage. I started out at the bottom and I loved every second of it. I worked with the broodmares one season, then worked the training barn, mucking stalls, walking hots, and grooming horses. I went to Miami for the 2-year-old sale and then on to OBS. I helped at the stallion barn and learned every aspect of the farm from the ground up."
As for working together, the brothers agree that their different personalities create an ideal dynamic.
"David and I work well together because we focus on different parts of the farm," Joseph shared. "He works more with the clients and managing our stud book and training operation, and I work more inside with the day-to-day business operations and finance. Working with family on the farm has its benefits, but most of all, family provides the ultimate support."
David added, "It's been great working with Joe. I'm more of the outside guy, he's the inside guy. We have totally different talents, but we're also best friends. We work well together."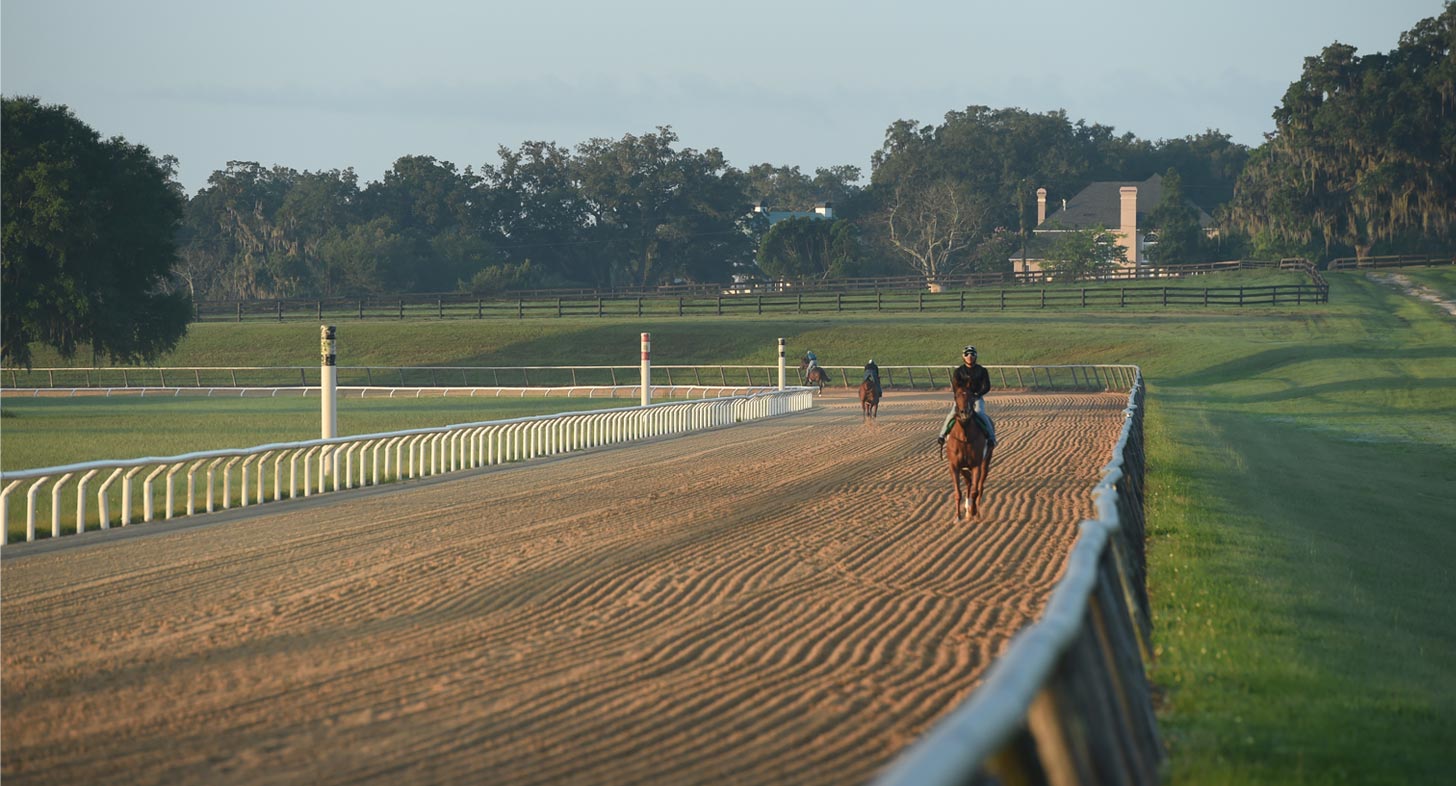 David and Joseph understand that a motivated team is essential to success, and they readily admit that the operation would be hard-pressed to generate the type of results Ocala Stud is known for without the synergy of a dedicated staff.
"The best thing for me is the management team and staff we have here," David said. "They make our job easier and they also make us look good. We have staff that has been with us a long time, and even the newer people on the team are knowledgeable and loyal. We don't have a lot of turnover and that is a big benefit. They are all like family to us."
"Everyone here knows our program and our mission. That's what I'm most proud of. They understand our goals. They know where we've been and where we're going." – David O'Farrell
Low turnover is right. Trainer George Burrows started working for Ocala Stud in 1978. Yearling manager Ronnie Samuels started in 1972. Midge Koontz is the daughter of Karl Koontz who first went to work for Ocala Stud in 1958 and was a longtime advocate for Florida's Thoroughbred industry. Francisco Leal and Leon Hill are training barn foremen and assistant trainers and they have been with Ocala Stud for more than 20 years, while Dave McClure is the farm's longtime stud man. Chris Lewis is the foaling man and Chris and his family, have worked at the farm as long as David can remember. Other key employees are Amanda Gonzalez, broodmare manager, and Gerardo Gonzalez, yearling manager.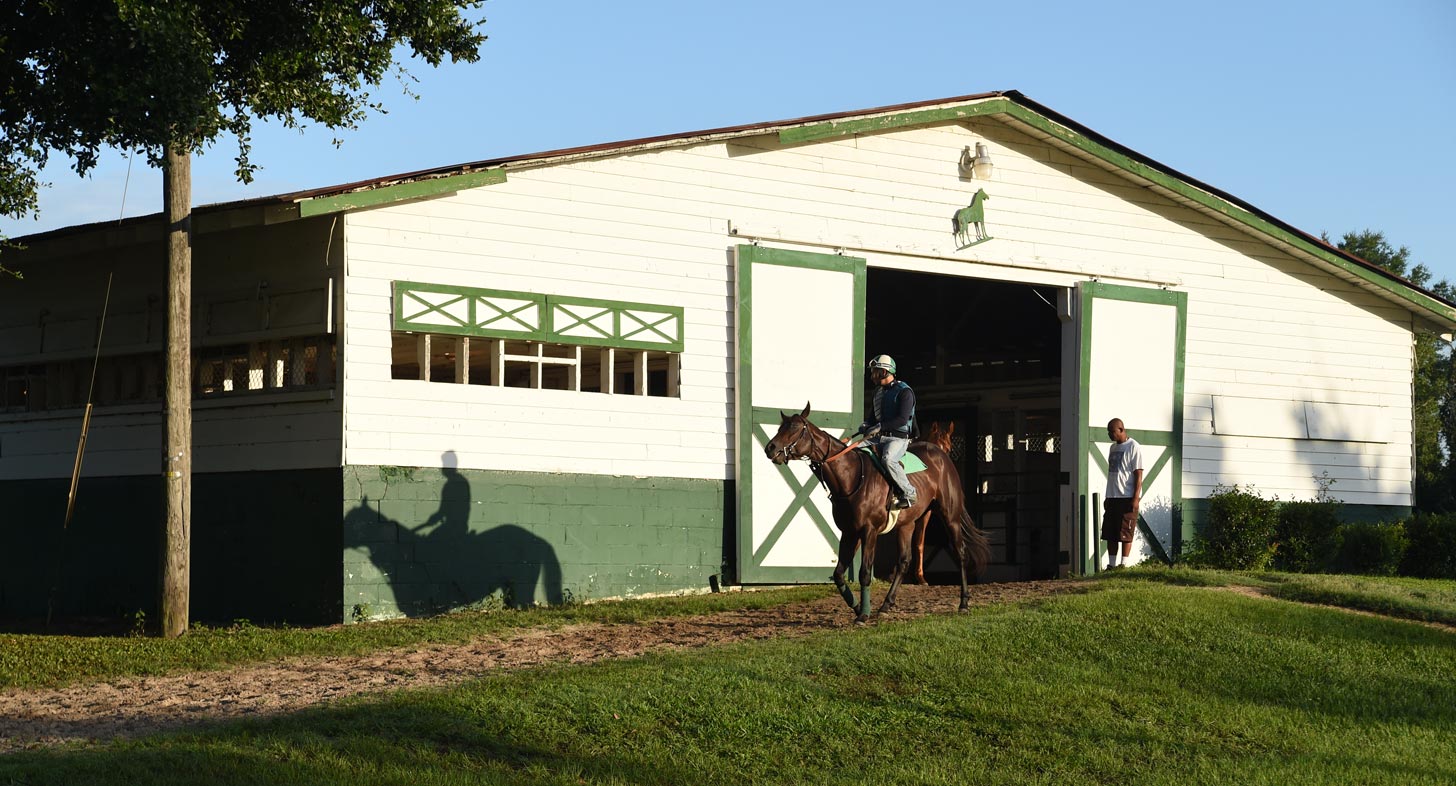 "Everyone here knows our program and our mission. That's what I'm most proud of," David said. "They understand our goals. They know where we've been and where we're going."
Joseph, currently a board member of the Florida Thoroughbred Breeders' and Owners' Association, feels strongly about ensuring the future of the industry.
"Ocala is the best place in America to raise, train, and breed Thoroughbreds, and In order for Ocala Stud to have success in the future, I believe it's important to be a strong advocate for our industry in any way possible."
As far as what the future holds for Ocala Stud, David chooses to focus on the now. After all, the best way to predict the future is to create it.
"I try not to look too far out in the distant future," David said. "We're trying to produce another runner, get healthy foals on the ground, get the 2-year-olds to the track, and raise the yearlings the right way. This is a great industry and we're proud to be a part of it. We have stood the test of time, and hopefully, we can keep it rolling. We hope that tomorrow is as good as today."
Judging by the last six decades, it's a safe bet it will be.